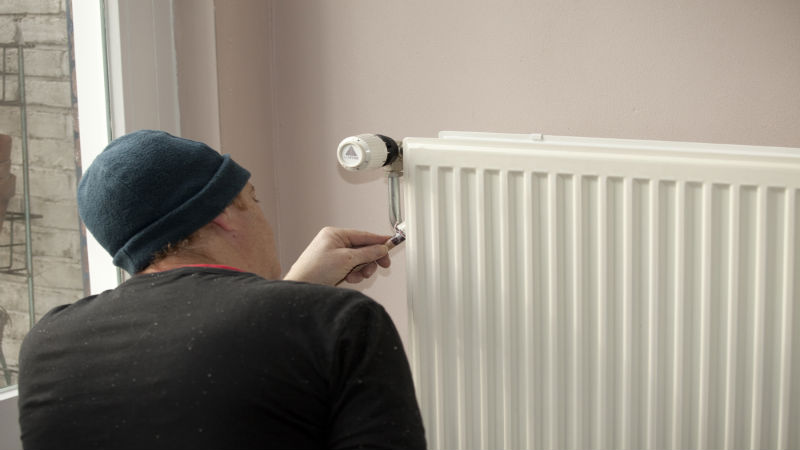 An HVAC equipment plays a vital role in keeping indoor environments comfortable during hot and cold seasons. It also provides fresh outdoor air to dilute indoor air contaminants such as odors from occupants and volatile organic compounds emitted from cleaning compounds and furnishings. To get the most out an HVAC system, one should ensure that it is installed and maintained by a certified HVAC technician. Professional HVAC contractors have an adequate understanding of the various types of HVAC units. They can evaluate one's heating and cooling needs and recommend the best HVAC size.
There are four primary types of heating and cooling systems available on the market today: duct-free split system, hybrid heat split systems, packaged systems and split systems.
Split Systems
A split HVAC system is a combination of an outdoor condensing unit and an indoor air-handling unit. The indoor air-handling unit consists of an expansion device, air to the refrigerant heat exchanger and supply air fan. The outdoor condensing unit is made up of a condenser coil and a compressor. Split systems are mostly used in small commercial buildings and residential establishments.
Hybrid Heat Split Systems
These HVAC units are more energy efficient than the traditional split systems. The existence of a heat pump allows for the option of electricity fueled heating and cooling, in addition to gas furnace heat.
Duct-Free Split Systems
They are installed in places where convectional-ducted units cannot go. They can be an ideal complement to a ducted system. Some key components found in a duct-free system include compact fan oil, refrigerant wires and tubing, heat pump, thermostat and other optional air quality accessories.
Packaged Systems
They are installed in areas that do not have space for multiple separate products typically found in split systems. Packaged HVAC units are composed of a heat pump combined with an evaporator coil or fan coil in a single unit, a thermostat and other optional indoor air quality accessories, such as air purifiers, air cleaners and humidifiers.
To choose the right HVAC equipment for a home or business, first talk to an experienced HVAC technician. Conversations with a certified HVAC contractor can allow one to determine the HVAC unit that matches well with their needs. For more information about HVAC systems, and how to contact a certified heating and cooling equipment supplier, go to Ramapowholesalers.com.
Join us here!