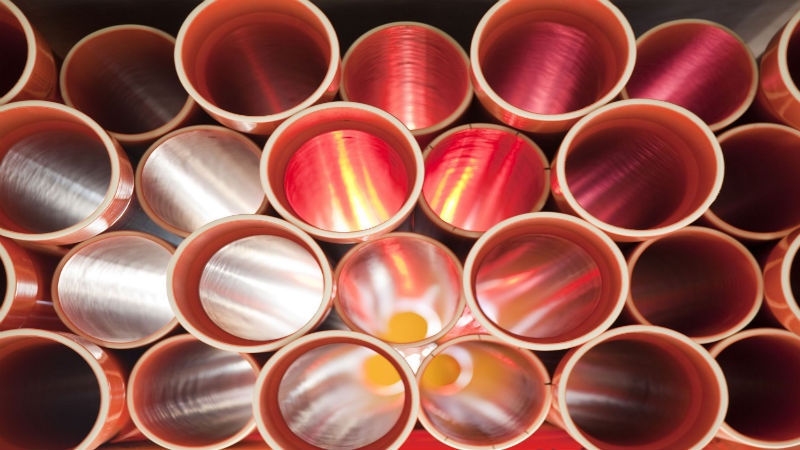 There are a lot of different uses for standard rigid PVC pipe as well as flexible PVC. Choosing between the two often has a lot to do with how the pipe will be used and if it will be required to transfer or transport any specific types of liquids.
If you are observant, you will find that both rigid and flexible PVC are used all around you in residential and commercial applications. You may also be surprised at how handy this material is for repairs and renovations in a commercial property or a home.
The Benefits
Depending on the type of rigid or flexible pipe you select there can be many different uses and benefits. Keep in mind that all PVC is going to have the additional perks of being non-corrosive and very durable even for outside use and applications.
With both flexible and rigid PVC pipe there are low and high-pressure types of pipe for different applications. The benefit in this selection is that you can choose the pipe that is the lowest cost for any given application, often saving you significantly over other material choices where you only have one option, regardless of the requirements for your job.
This pipe, again in both varieties, is available in a range of different colors. This includes white, gray and black as well as clear and combinations of colors. This makes it ideal for use in areas where it may be visible. Some types of PVC pipe also have special colors to designate them high pressure application hose or pipe, hose or pipe suitable or potable drinking water, or even clear tubing that is used in food and beverage processing both in a commercial and a smaller scale home production system as well.
The Cautions
Not all PVC pipe, hose, and tubing is effective in all types of situations. Carefully assessing if a particular type of hose, pipe or tubing is right for the job means doing your research on the product or talking to a professional about the right choice for the job.
At FlexPVC information is always free, and our handy charts and FAQ section will provide you with a good indication of where and when to use the different types of materials. One very important consideration is to understanding that to use a pipe for plumbing, particularly for potable water, be sure that it is indicated as a use by the manufacturer.